Product Description:
Rising-F1 Laboratory glassware washer,Double door design,It can be connected with tap water & pure water. The standard process is to use tap water & detergent to do mainly wash, then use Pure water rinsing, it will bring you a convenient and fast cleaning effect. When you have drying requirements for cleaned utensils, please choose Rising-F1.
Usage :
To clean and dry laboratory vessels of glass,ceramic,metal,rubber and plastic material,like petri dish,slide,chromatographic flask,measuing bottle,sampler vial,conical flask,pipette,test tube,beaker etc,and glassware with larger size.
1.316 stainless steel shell and 316L stainless steel inner liner
2.Glassware loading:Straight through the chamber(clean and unclean area )
3.Basket loading:5 levels
4.Chamber capacity:≥480L
5.Cleaning procedure:88 programs
6.Double circulating pump flow:1100L/min
7.Double peristaltic detergent and acid pump,Drain pump
8.HEPA filtered drying system,adjustable in 1ºCincrements ,heating power 8KW
9.Outside dimension :H/W/D(mm)2340*1250*1050
Quick Details
| | | | |
| --- | --- | --- | --- |
| Brand Name: | XPZ | Model Number: | Rising-F1 |
| Place of Origin: | Hangzhou,China | Overall Power Consumption: | 40KW |
| Washing Chamber Volume: | 480L | Material: | Inner Chamber 316L/Shell 304 |
| Water Consumption/Cycle: | 45L | Power Consumption-Water Heating: | 27KW |
| Washer Chamber Size(H*W*D)mm: | 1067*657*800mm | External Size(H*W*D)mm: | 2000*1250*1105mm |
| Gross Weight(kg): | 730kg | | |
Packaging&Delivery
| | |
| --- | --- |
| Packaging Details | Wooden Package |
| Port | Shanghai,china |
Automatic Glassware Washer
Features:
1. Can be standardized for cleaning to ensure uniform cleaning results and reduce uncertainties in human operation.
2. Easy to verify and save records for easy traceability management.
3. Reduce staff risk and avoid injury or infection during manual cleaning.
4. Cleaning, disinfection, drying and automatic completion, reducing equipment and labor input, saving costs
——-Normal washing procedure
Pre-washing → washing with Alkaline detergent under 80°C → rinse with Acid detergent →rinse with tap water → rinse with pure water→rinse with pure water under 75°C→drying
Efficient drying
1.In situ drying system
2. Built-in HEPA high efficiency filter to ensure the cleanliness of dry air;
3. Synchronize the drying water circulation pipeline to avoid the pipeline contamination of the cleaning system;
4. Double temperature control to ensure drying temperature;
Operation management
1.Wash Start delay function: The instrument comes with appointment time start & timer start function to improve the customer's work efficiency;
2. OLED module color display, self-illumination, high contrast, no viewing angle limitation
4.3 level password management, which can meet the use of different management rights;
5. Equipment fault self-diagnosis and sound, text prompts;
6. Cleaning data automatic storage function (optional);
7.USB cleaning data export function (optional);
8. Micro printer data printing function (optional)
Automatic glassware washer—principle
Heating the water, adding detergent, and use a circulation pump to drive into the professional basket pipe to wash the inner surface of the vessel. there are also upper and lower spray arms in the instrument cleaning chamber, which can clean the upper and lower surfaces of the vessel.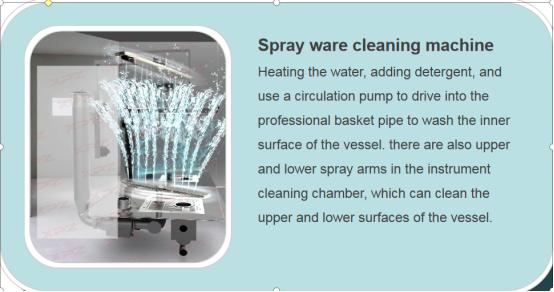 Specification:
Basic Data
Functional Parameter
Model
Rising-F1
Model
Rising-F1
Power Supply
380V
Automatic double door system
Yes
Material
Inner Chamber 316L/Shell 304
ICA Module
Yes
Total Power
38KW
Peristaltic Pump
≥2
Heating  Power
27KW
Condensing Unit
Yes
Drying Power
≥1KW
Custom Program
Yes
Washing Temp.
50-93ºC
7 inch screen
Yes
Washing Chamber Volume
≥480L
RS232 Printing Interface
Yes
Cleaning Procedures
≥35
Built-in printer
Optional
The Layer Number of Cleaning
5 layers
Conductivity Monitoring
Optional
Pump Washing Rate
≥1300L/min
Internet of Things
Optional
Weight
730KG
Dimension(H*W*D)mm
2000*1250*1105mm
Inner cavity size (H*W*D)mm
1067*657*800mm
Hangzhou Xipingzhe Biological Technology Co., Ltd
XPZ is a leading manufacture of laboratory glassware washer,located in hangzhou city,zhejiang province,china.XPZ specializes in research,production and trade the automatic glassware washer which is applied to Bio-pharma,Medical health,Quality inspection environment ,food monitoring,and petrochemical field.
XPZ is committed to help solve all kinds of cleaning problems.We are the main supplier to Chinese inspection authorities and chemical enterprises,meanwhile XPZ brand has been spread to many other countries,like india ,UK,Russia,South Korea,Uganda,the philippinese etc.,XPZ provides integrated solutions based on customized demand,including product selection ,installation and operate training etc.
We will gather more enterprise advantage to provide innovtive products with high quality and excellent service ,to keep our long-term friendship.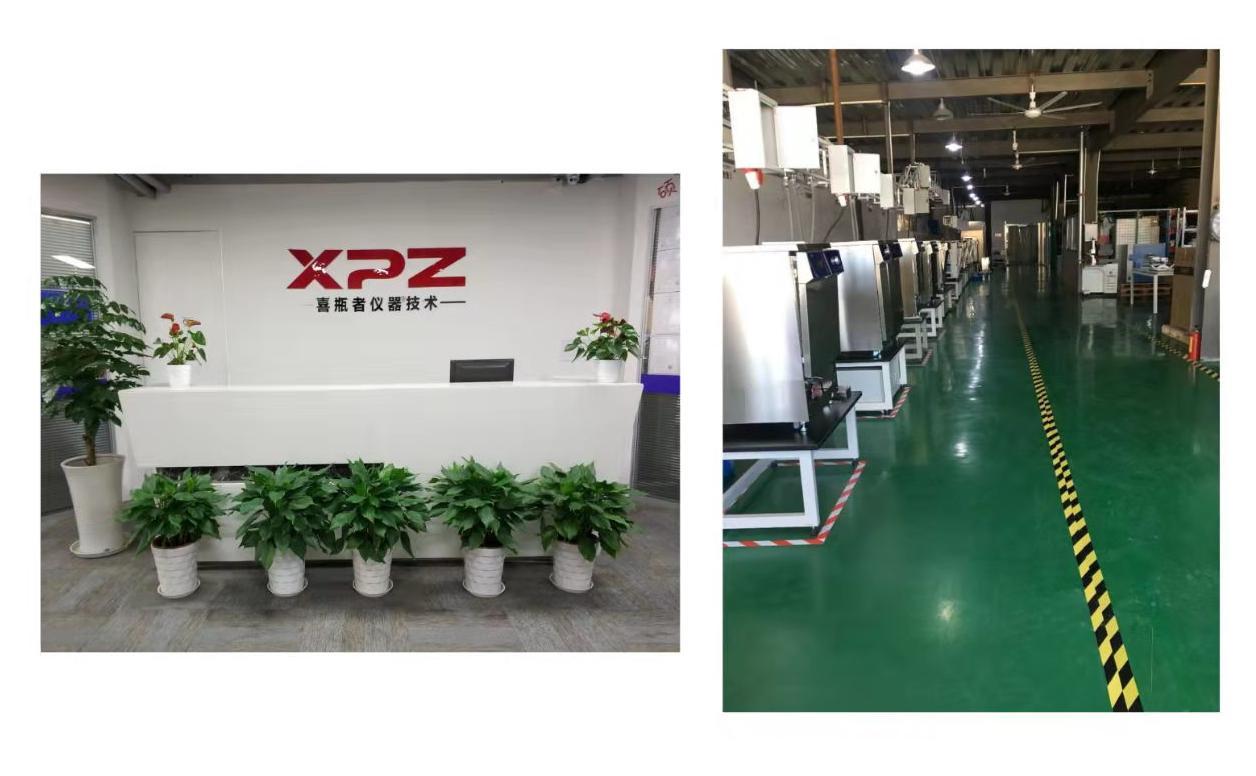 Exhibition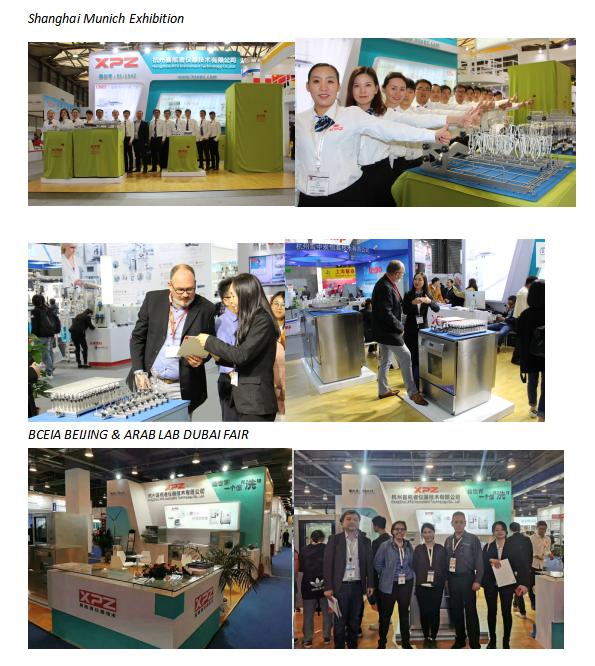 Certifications 
---
---